After Android, Apple Music is also available on the web. Subscribers to the streaming service and the curious can now go to beta.music.apple.com to access this version of Apple Music accessible from a browser. We have access to the tabs For you , Browse and Radio . Once logged in with his username and password, we find his library and his playlists.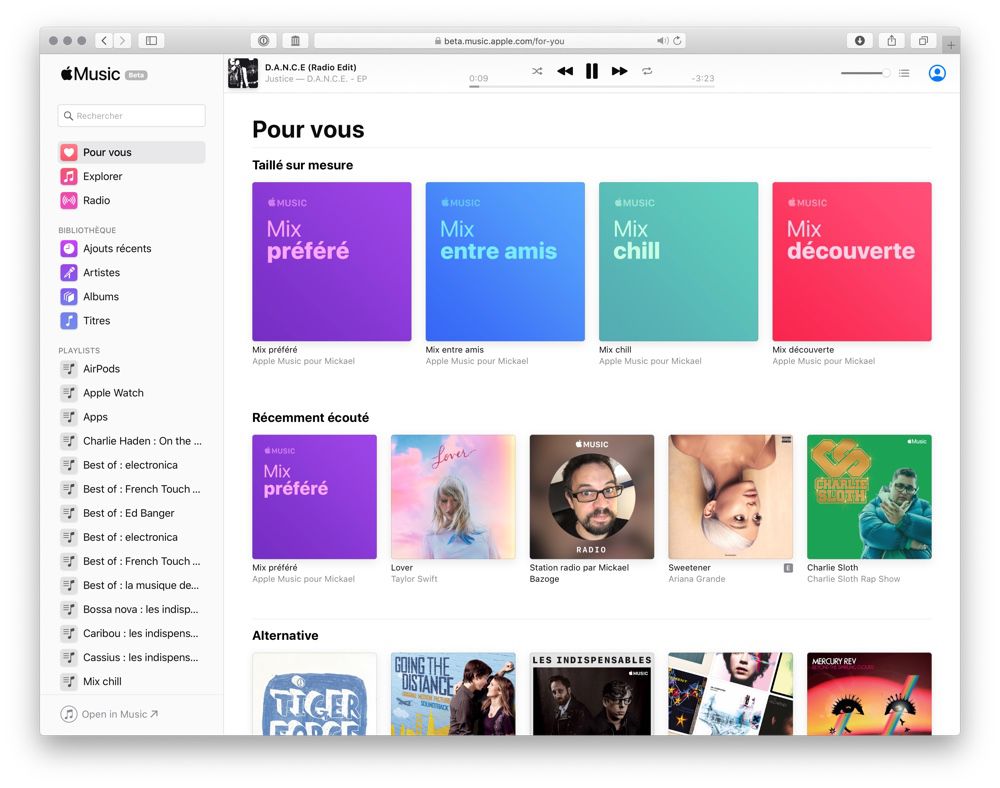 You can of course start playing a song, an album or a playlist, add a song to your library, search for a title or an artist, manage the list of tracks on hold, in short, you are very close the native version in iTunes (and the MacOS Catalina Music App) even if there are gaps here and there. This is for example the case of the display of words, nonexistent.
Apple is trying to get the most feedback on this first beta, which after a few minutes playing with it, seems already fast and damn well – despite some bugs here and there. In the longer term, the manufacturer intends to allow subscription to Apple Music from the web.
Beats was offering a web version of its streaming service before it was acquired by Apple. In fact, Beats Music Online closed in 2015. The launch of this beta of Apple Music, which relies on tools available to web developers, is good news: no matter the platform, the streaming service is accessible from a simple web browser.
This opening to the web of Apple Music may be an equivalent for the Apple TV app. The builder will probably want to sell its Apple TV + series to as many potential viewers as possible.